Build An App Delivering Anything with Tap of a Button
The market is flooded with many similar delivery apps that sway the power and appeal of the stalwarts of online delivery business like Talabat, UberEats, Instacart, Swiggy ,and Zomato, to your business. Are you going to join the crowd by building a standard delivery app from scratch?
Stand ahead of all by creating one app that delivers all. Plan and Develop such a super delivery app with powerful features and top-notch technologies. Our online delivery app development company lets you create an extraordinary brand and get your delivery business recognized by users globally. Connect with the best Indian delivery app development company to create an incredible online presence.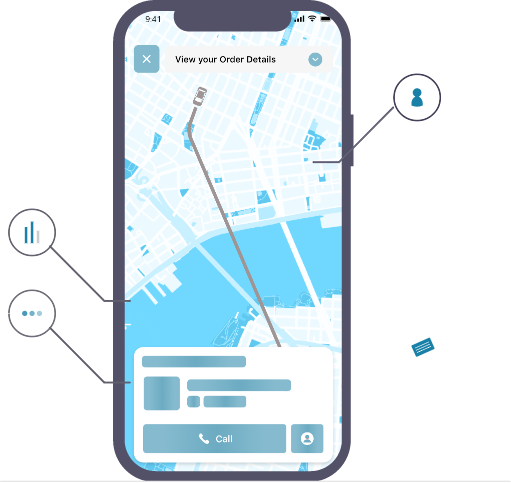 Our Delivery App Development in 3 Simple Steps
Grow into a brand with our technology that we incorporate in the
online delivery app development.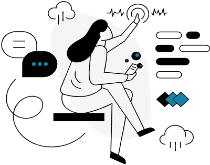 Get grip of an expert
We provide an absolutely free consultation to fully comprehend the scope of your project and go over your company's goals.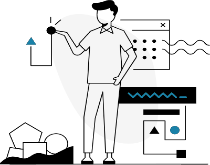 Convey your Needs
Make the experts understand your demands to fix price and your deadline. Also you can get expert advice if needed.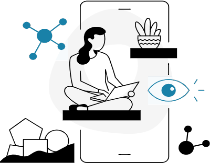 Materialize Your App idea
Designers and developers work as a team to develop a full packed delivery app using features that match your needs.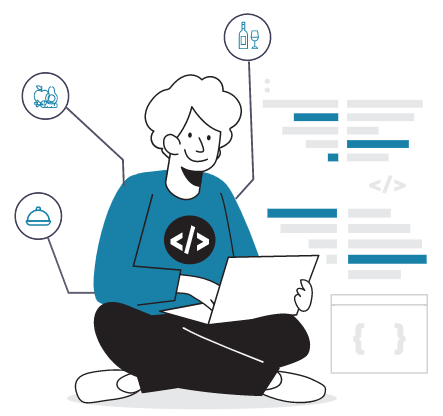 All Types of Delivery Services Under One Umbrella
Online Delivery app developments are preferred every now-and- then as they save our time, efforts and provide a much better experience. Wherever you are on this planet all you need to do is just install the popular apps for the services you are in need of. It takes less than an hour to get your needs to your doorstep, and that's why a lot of people opt for online deliveries.
Look at your mobile! You have so many delivery service app developments that are already trusted by thousands of people across the world. It is time to bring about an innovation. Combine all delivery services under a single app. Make things possible without people having to seek various apps for each service they need. Take your first big step envisioning the huge potential and a big future that's yet to unfold.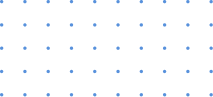 Why Hitasoft' Delivery App Development?

Shaping your dream apps
We develop your web or mobile app from scratch with cutting-edge technology to save your time and money. Then we make additions of all the features required to make your app unique from the rest.

Fixed price and assured timelines
We may charge per extra feature you ask for apart from everything you asked before the app development process began. Additionally, we give you well defined timelines to make sure nothing falls out of control throughout the process.

Support round the clock
We will always assist you even after your delivery service app development process. We offer you extended support when needed and will always be at your back and call to carry-out updates, fix bugs and upgrade your app as per request.
Factors Determining the Cost of Delivery App Development
The delivery app development cost is the result of the functionalities
and features you wish to integrate in your delivery application.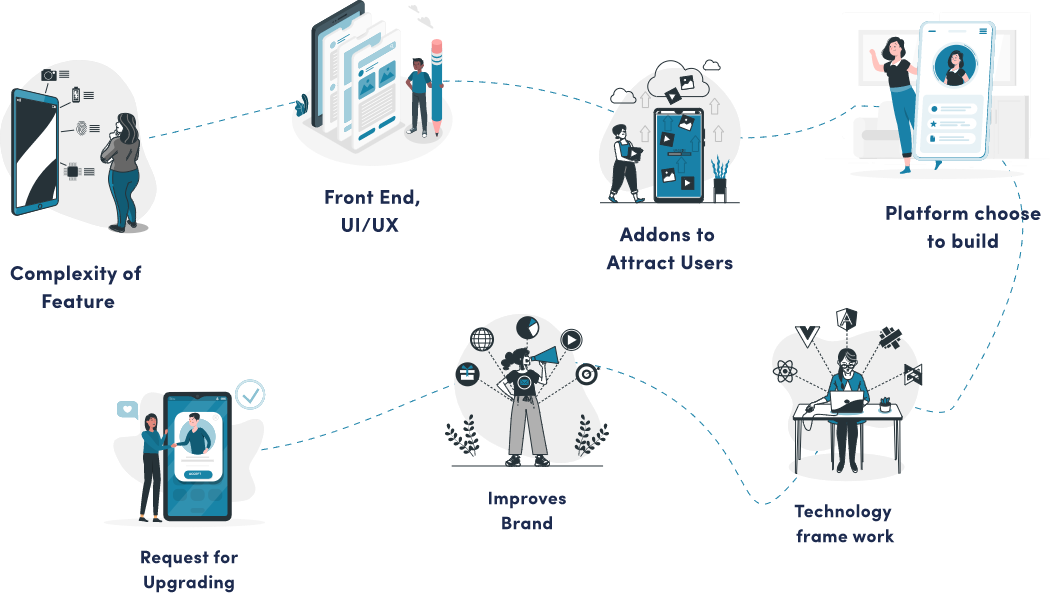 Our Apps Featuring In